Aqua Bike Voucher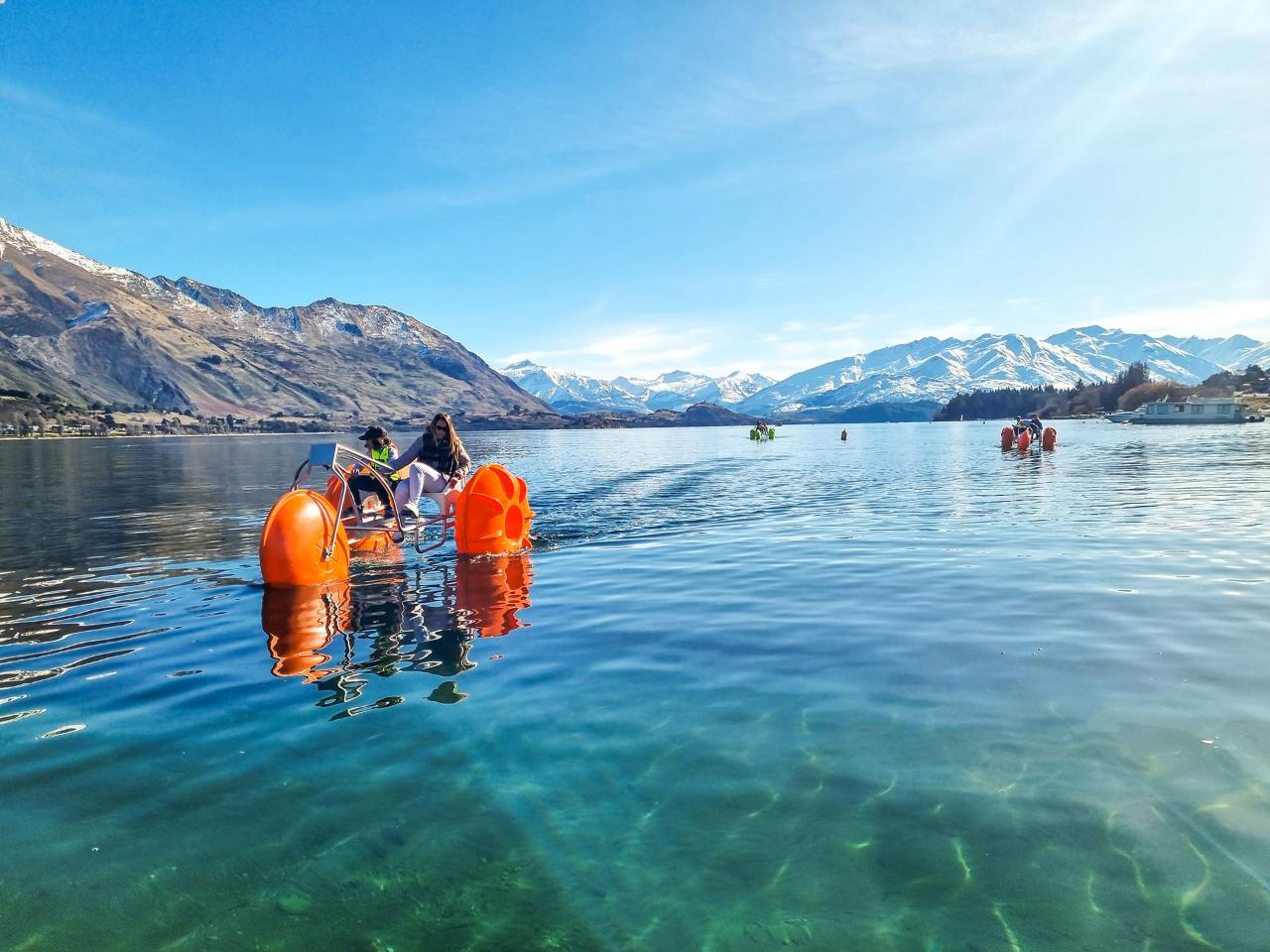 BEFORE YOU ARRIVE
Departure Point:
The Wanaka Wharf 100 Ardmore Street, Wanaka
Please check-in 10 minutes prior to departure at our Lakeland Wanaka beachfront trailer
We provide:
20 minute equipment rental
Life Jackets
Storage for smaller items
What to bring
Clothing that can get wet and suitable for the weather (A windbreaker or waterproof jacket is recommended on cooler days) - when in doubt, please bring extra layers
A watch or cellphone (to keep an eye on the time)
Cameras (especially phones), as there will be opportunities for photos - however all electronics are carried at your own risk
No Availability?
If there is no availability online don't worry too much. Our rentals are also available for walk in customers. Come down to the waterfront and we will see if we can accomodate.